Gold Plated OFC Wire (no nickel gound)
Gold Plated OFC Wire (no nickel gound)
data sheet >> PDF
---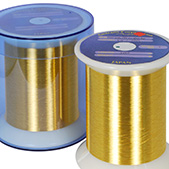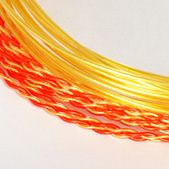 ・Wide range of applications ranging from electronics, medical, sensors and other innovative usage
・All non-magnetic materials. No nickel base coating
・High electrical rating (600V) and excellent resistance to heat (250°C)
・Low dielectric constant (≦2.1/60Hz) of PFA
・Superior in environmental resistance, corrosion resistance, conductivity and recyclability
*We accept custom orders for wire diameter.
*Annealed copper wire type is available.
*This is build to order model. Please contact us.
Amtrans Corporation+81-3-5294-0301Business hours(Japan time) 10:00am-6:00pm *closed on Sunday & Holidays
Contact